← BLOG
WORK TO LIVE | A CAT OPERATOR STORY FROM AMBASSADOR FLYNN MEDSON
Blog
A MEANS TO AN END
Many moons ago I faced the common snowboarder conundrum: I wanted to ride every day, but I also needed to pay the bills. I worried I would end up stuck working behind a bar every night, or even worse spending too much time in front of one. Most jobs seemed to have schedules that would conflict with snowboarding in one way or another, so I continued my quest for the right balance.  One wintery night I found myself riding along in a snowcat at Thredbo, and before I realised my life was changed. I was 21, the following season I began my career as a snowcat operator.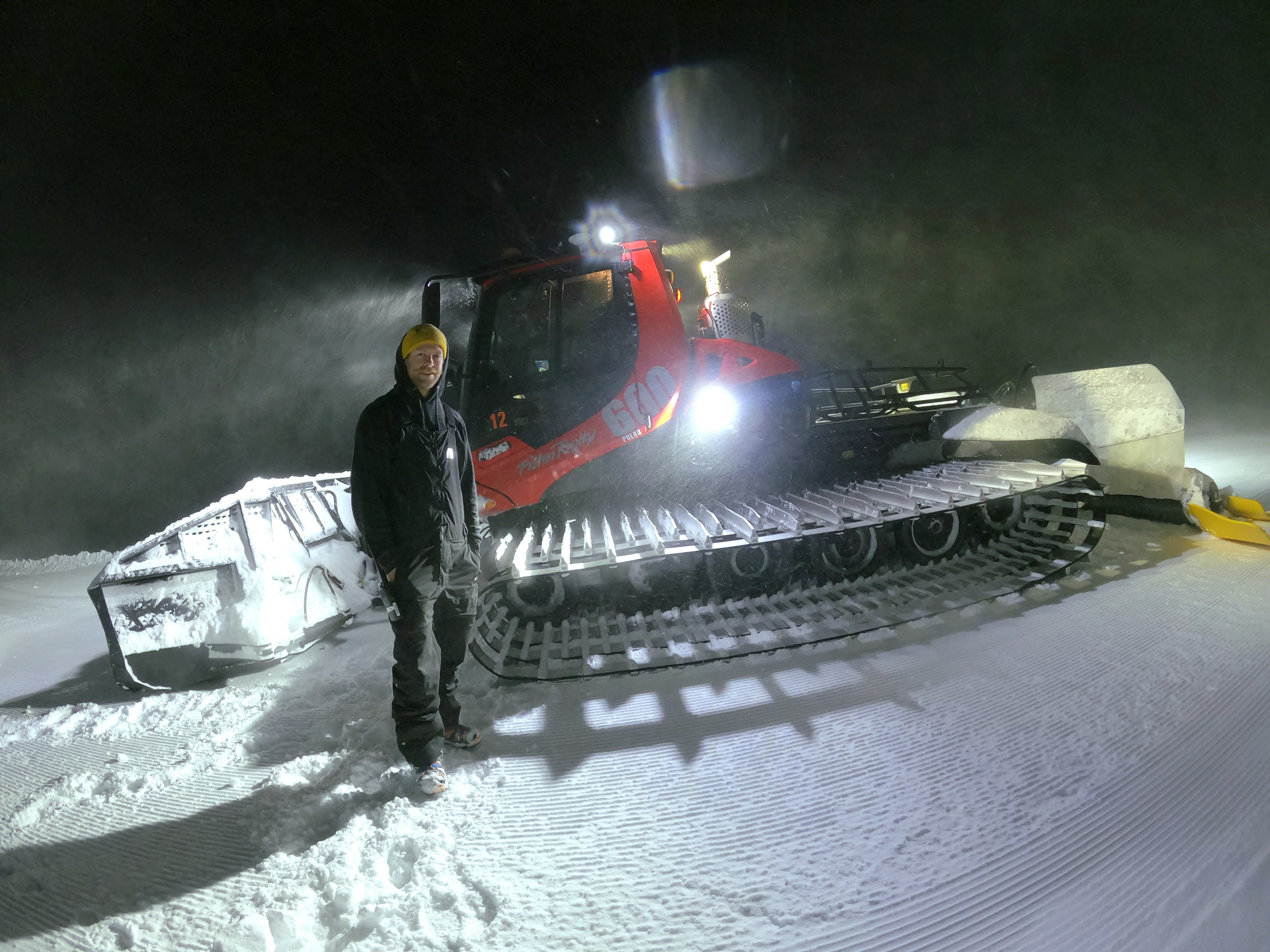 A few years later I was working on the mountain at Whistler, grooming during one of the most insane snowstorms I've ever seen. There was an unbelievable amount of snow accumulation on the ground, and it completely buried the tracks of my snowcat. As my shift came to a close I couldn't help but grin, there was some seriously big snow, and I was about to reap the ultimate work benefits. The first benefit was the fact that the cat shed was located at the top of the hill, so once I finished my shift and parked up the machine my day of snowboarding could begin. The second benefit was the knowledge of the snowstorm, as after spending the night pushing snow around I knew exactly where to find the deepest snow. That day I indulged in what seemed like endless laps of chest deep powder, until my legs eventually stopped working and I simply couldn't ride anymore. In the beginning I started my cat operator career to earn an existence around snowboarding, but on days like this my snowboarding was being enhanced in ways that I never even imagined.
Nowadays I work at Thredbo during the wintertime as the grooming supervisor, and really enjoy operating on my home mountain. There's a strong sense of satisfaction knowing you're going to make peoples day on the mountain better, whether it's by building the bunny slopes or creating high level competition slopestyle courses. As a passionate snowboarder I've always had a deep appreciation for the work that the park crew does, so naturally providing progressive training facilities is always high on my list of priorities. It feels good to be a part of a team that enables grass root initiatives and future generations to improve their snowboarding, and it will hopefully keep the stoke going and encourage positive results for the future. And on top of that we've been having some pretty epic storms over the past few weeks, and with the knowledge I've picked up grooming during the nighttime I can confidently say that I've been able to consistently find the deepest snow on the mountain during the day.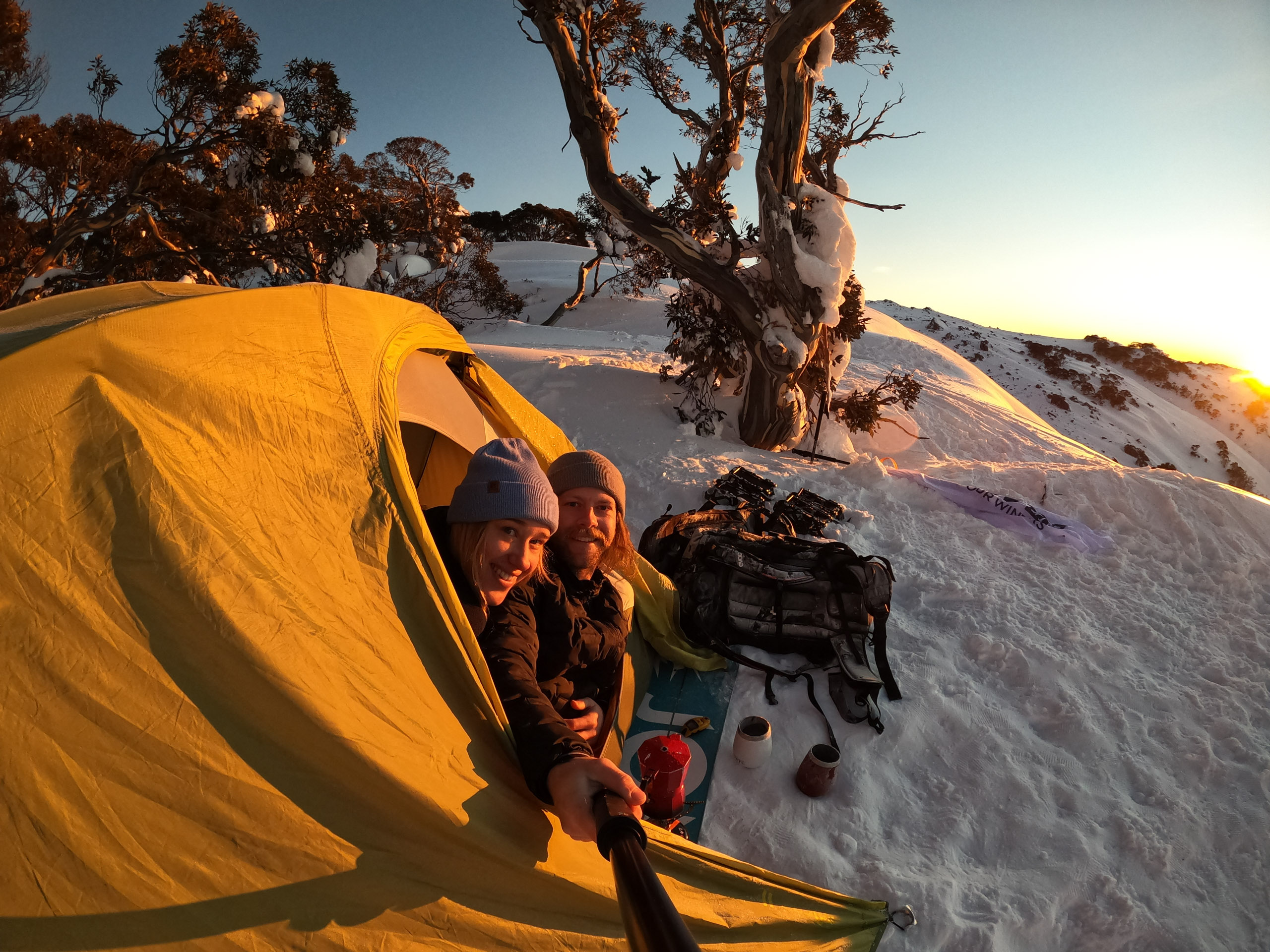 SNOWBOARDING: MORE THAN JUST A SPORT
I can't sum up exactly why I snowboard, as it's somewhat complex and there are far too many reasons. However, there's something to be said for the simple practice of sliding on snow for enjoyment, and the fact that you can share it with others or enjoy it on your own. The pursuit of this pleasure has taken me to many beautiful places and along the way I have met so many lifelong friends, including my girlfriend Maddie.  I really appreciate the types of people that we are in the snowsports industry, as although it may have been five years between turns, once the mountains reunite you and you do a run together it's like you've never been apart. Other times you'll sit next to a complete stranger on the chairlift, and although you've never met you'll end up having a great conversation based around how stoked you both are about snowboarding.  Before you know it you'll be smashing laps together, all thanks to the common ground of smashing pow, and sliding on snow.
Personally one of my favorite parts of snowboarding is the type two fun thing, i.e. having fun while suffering a bit, or a lot. This generally happens when I'm split boarding, as I push myself mentally and physically until my lungs and legs hurt, and then continue for as long as possible. I also cherish being free from the social aspects of our world, and being alone in the wilderness with just your crew allows you to reconnect with your primal instincts, such as fight or flight decision making, self-preservation, and creative self-expression. By paying more attention to the mountains, discovering new terrain, and riding it in my own way, my soul feels enlightened. Personally I find this type of hardy backcountry riding the most rewarding.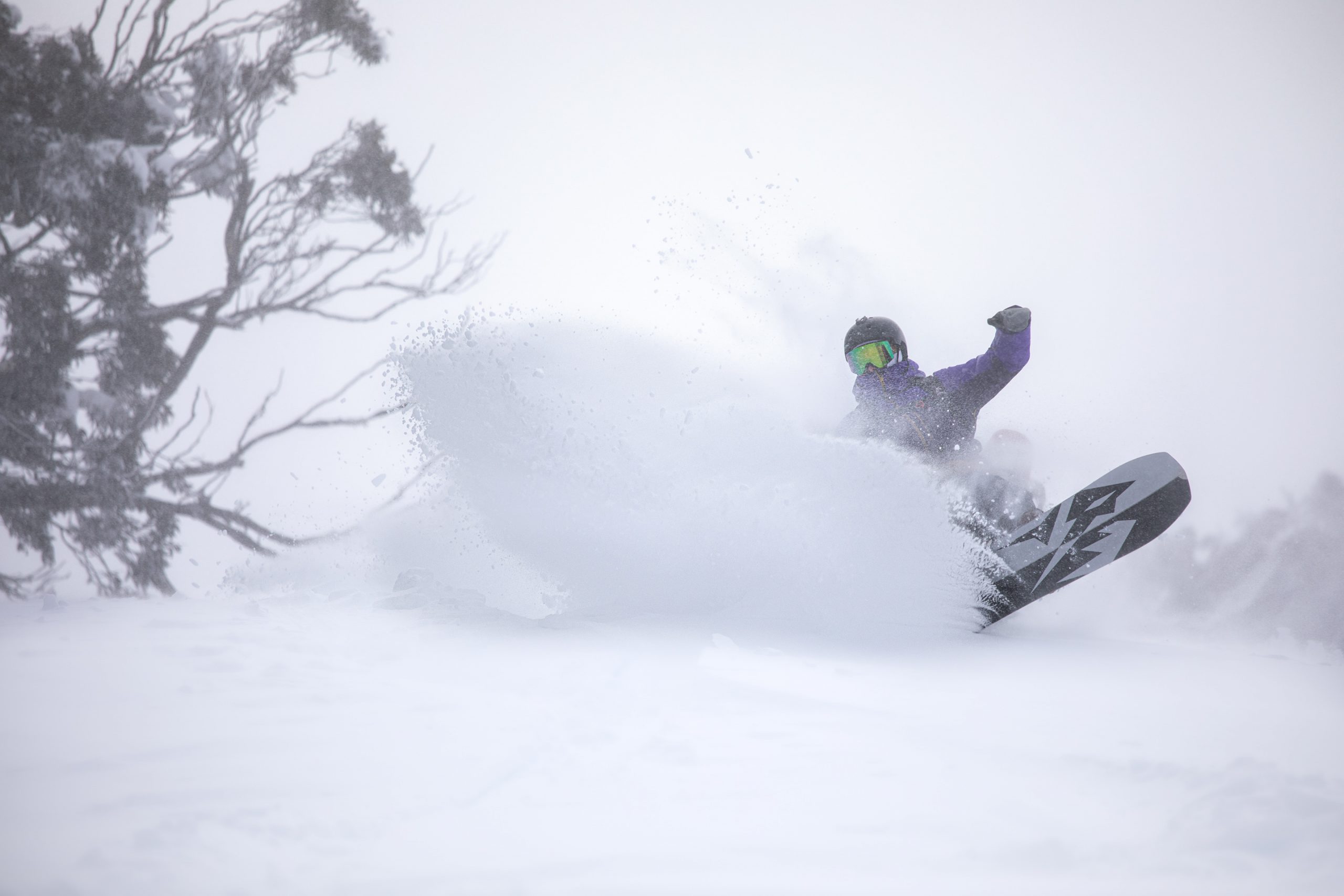 THE GEAR THAT KEEPS ME GOING
Having the right gear is extremely important in the mountains, as the conditions will work against you and ruin your day if you're not properly protected. This is especially true in the backcountry, though fortunately I have some epic products from OYUKI that help keep me on the mountain longer. For my hands it's the Haika 3-in-1 mitts that I can't go without, they're easily the best combo mitt on the market thanks to their versatile wearing options. The hard wearing Maluchi gloves (part one of the system) are perfect for keeping the sun and wind out, yet are very breathable and don't overheat. Meanwhile when things cool down (i.e. when at higher altitudes, or descending) the leather shell can be added as an additional layer against the elements. For my face I'm a huge fan of the Proclava as it's warm, breathes and is extremely comfortable. On my head it's usually the Minato beanie, both on and off the mountain.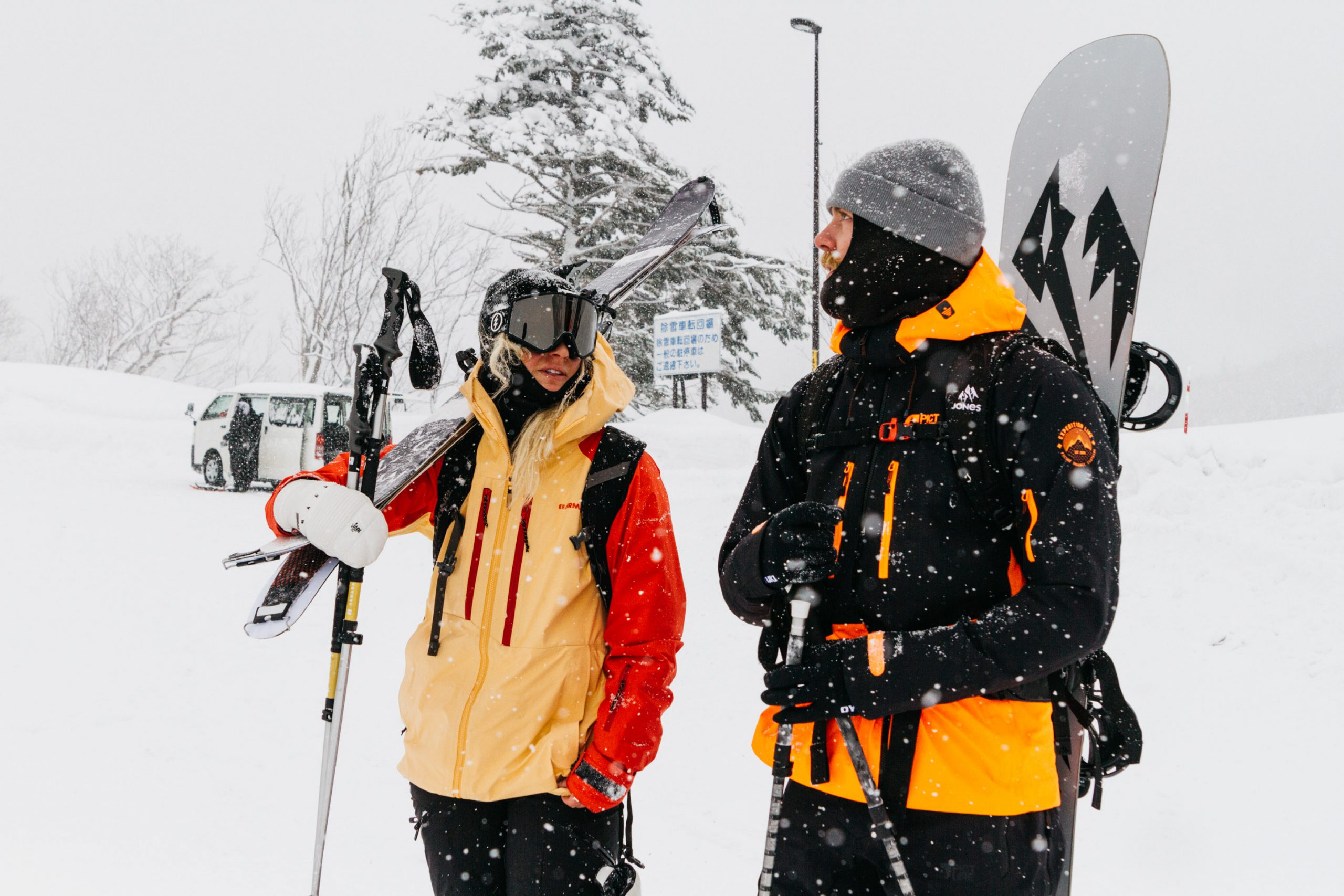 FUTURE PLANS
It's hard to plan anything properly right now with the pandemic making everything so uncertain, however once the borders open I'm keen to get back to Japan during January and February for more riding with the OYUKI crew. I've been there a few times before and I love the place, and the most memorable snow I rode there was in February 2019 with Kassun and the crew at Kiroro. But in the meantime I'll remain here operating cats and riding at Thredbo and the surrounding mountains, and when the snow melts I'll trade in my snowboard for a mountain bike and resume my summer job as a bike mechanic.
You can follow along on Flynn's journey on his Instagram and shop his favorite products at oyuki.com