← BLOG
7 Questions with Tim McChesney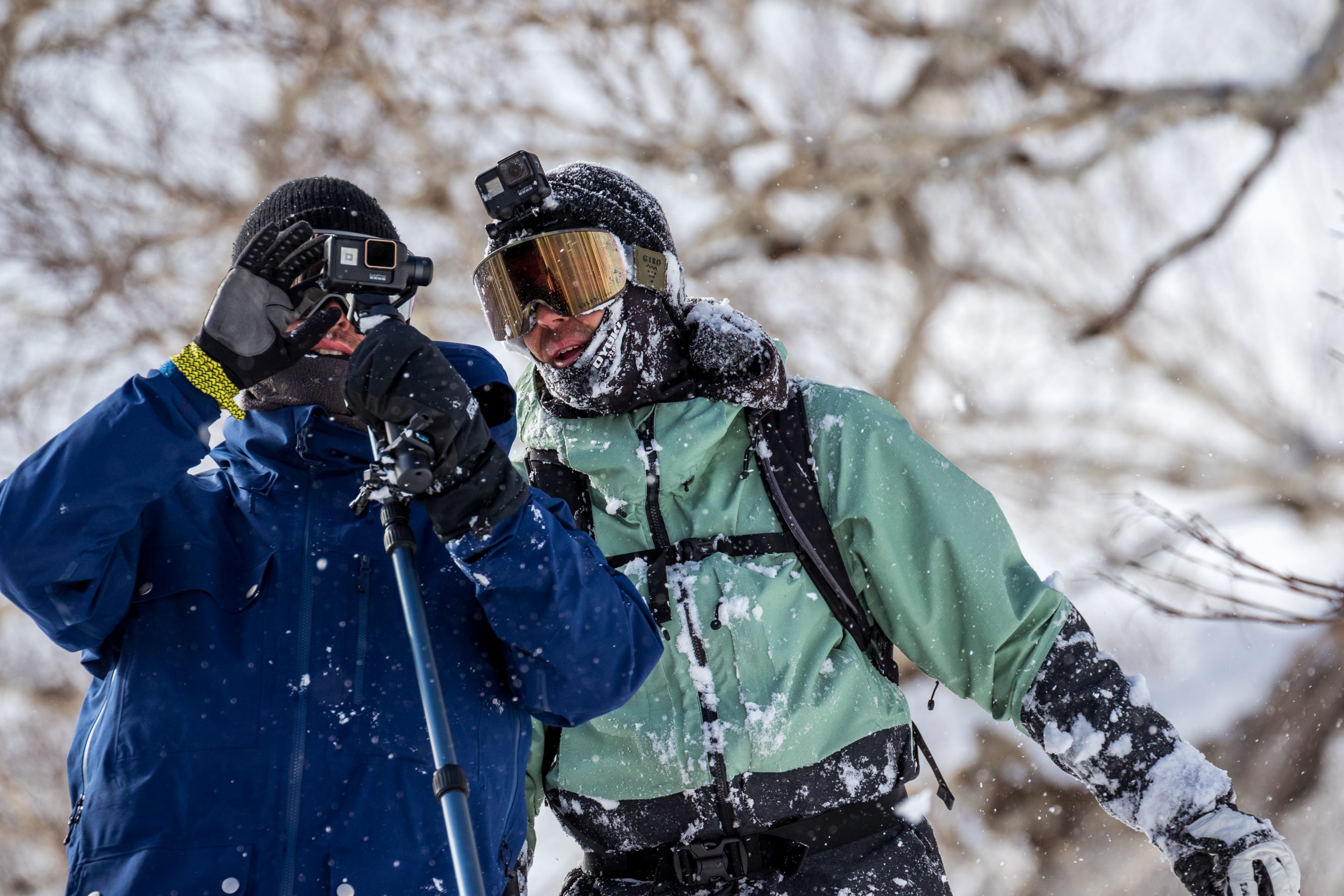 Tim McChesney grew up with the wilderness in his backyard. Bozeman, Montana is famous for being the 'Gateway to Yellowstone National Park', making it a Mecca for climbers, hikers and mountain bikers. It's also just a stone's throw from Montana's best ski resorts including Big Sky and Bridger Bowl, which is where Tim spent his younger days, honing his park skills and molding himself into a future Aspen Open winner and feature rider for Level 1 Productions. Nowadays, however, he's more comfortable in the wide-open spaces his home state is famous for, preferring big mountains and the backcountry to parks and urban rails. This is what led him to OYUKI and, ultimately, to Japan where he spent over 2 weeks traveling, hiking and riding some of the best pow of his life…
OYUKI: This was your first trip to Japan. Can you tell us where you went and what you got up to?
TIM: I flew in to Tokyo and spent two days checking out the city and doing some touristy stuff. Then I hopped on a bullet train up to Aomori Springs Resort on the north end of Honshu. I spent a week there skiing the resort and doing some touring around Mt Iwaki, which turned out to be awesome with some fresh snow almost every day. After that I flew up to Sapporo and spent the rest of the trip based out of Niseko. We skied a couple of different resorts but definitely had the best snow over at Kiroro Resort. A couple days there were just ridiculously deep.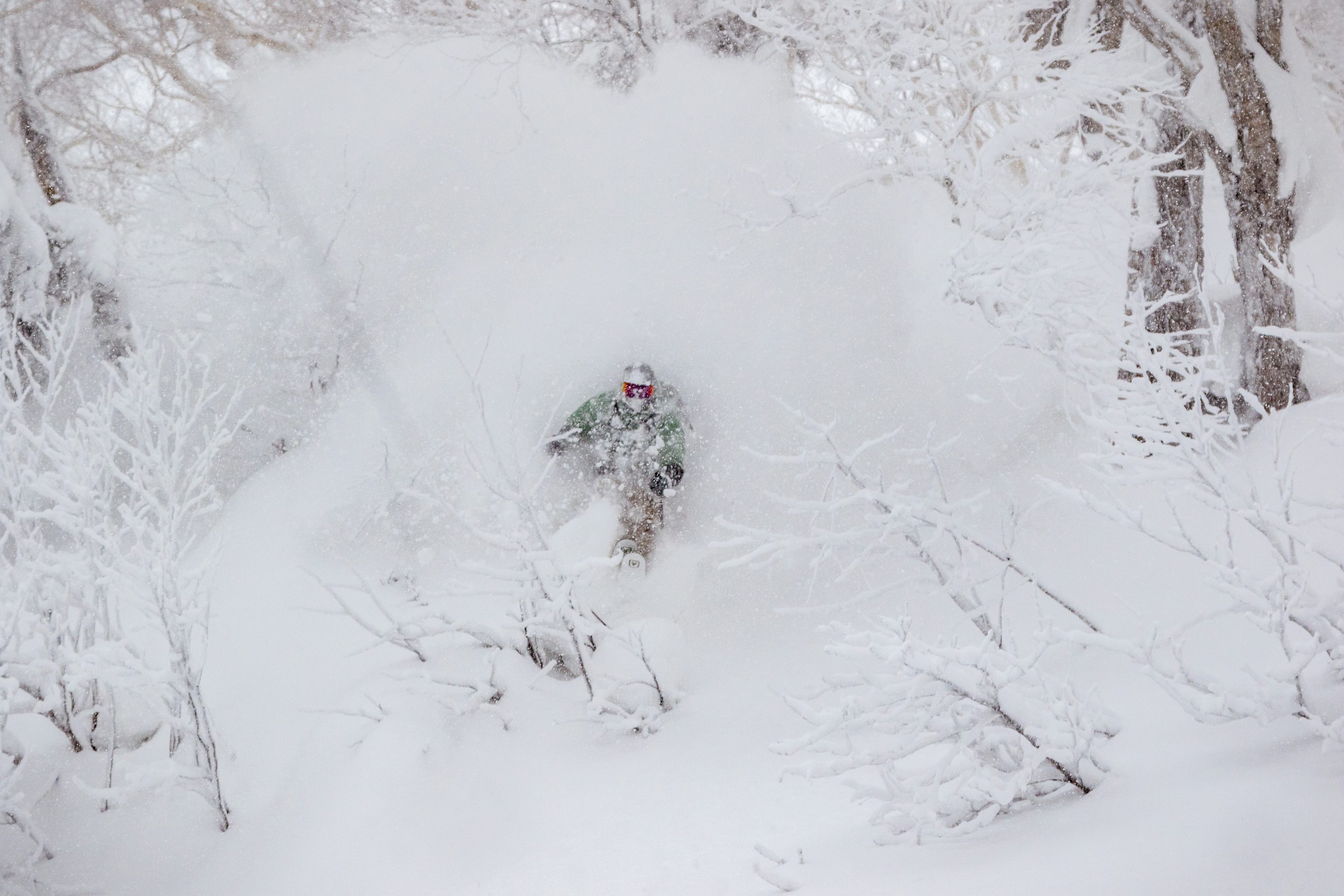 OYUKI: Did Japan live up to all your expectations, or was it different than you thought?
TIM: It definitely did. I think I skied 14 days total and 13 of those were at least pretty good pow days. Pretty much unheard of to have that consistent of powder skiing, besides in Japan. One of the highlights was getting to go cat skiing at Shimamaki. I got to ski with one of my favorite skiers ever, Pep Fujas, which was a highlight in itself. We got to do a couple days of cat laps on some really fun terrain. Besides the skiing I really enjoyed experiencing the culture, the people, and of course the food. Everyone was so nice, and the food was amazing. It's hard to eat Ramen here back in the States after tasting what it's really supposed to be like.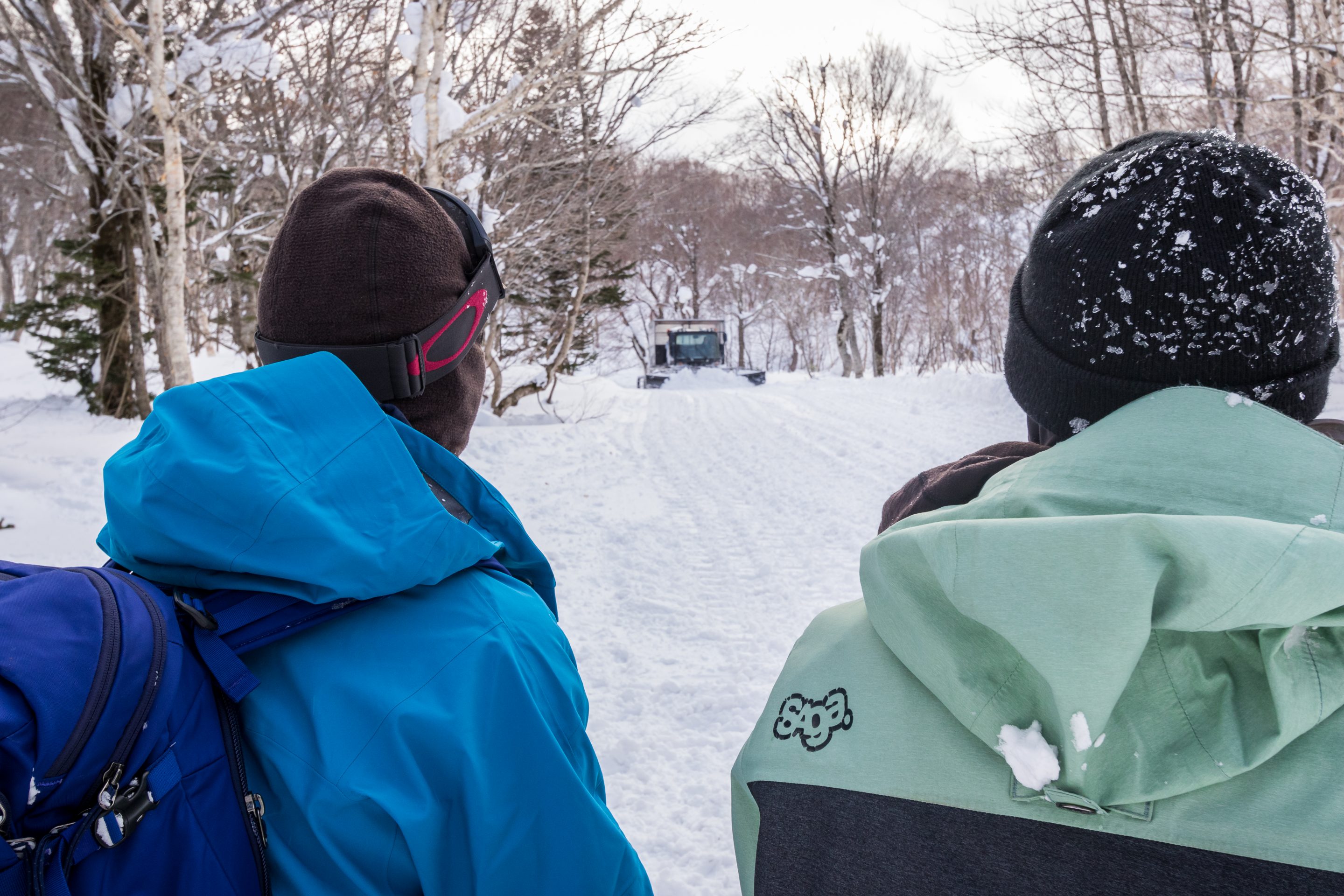 OYUKI: You got to do some testing of the new OYUKI range. Can you tell us your thoughts on the new range and the designs?
TIM: It was awesome to test out the OYUKI stuff right there in Japan at the headquarters. It gave me a chance to use more of the different products, depending on what we were doing on that given day. If it's really cold I either use the Pep Trigger Mitt or the Sencho Glove. I spend most of the winter in either of those. They are both so warm without being bulky and keep my hands dry all day.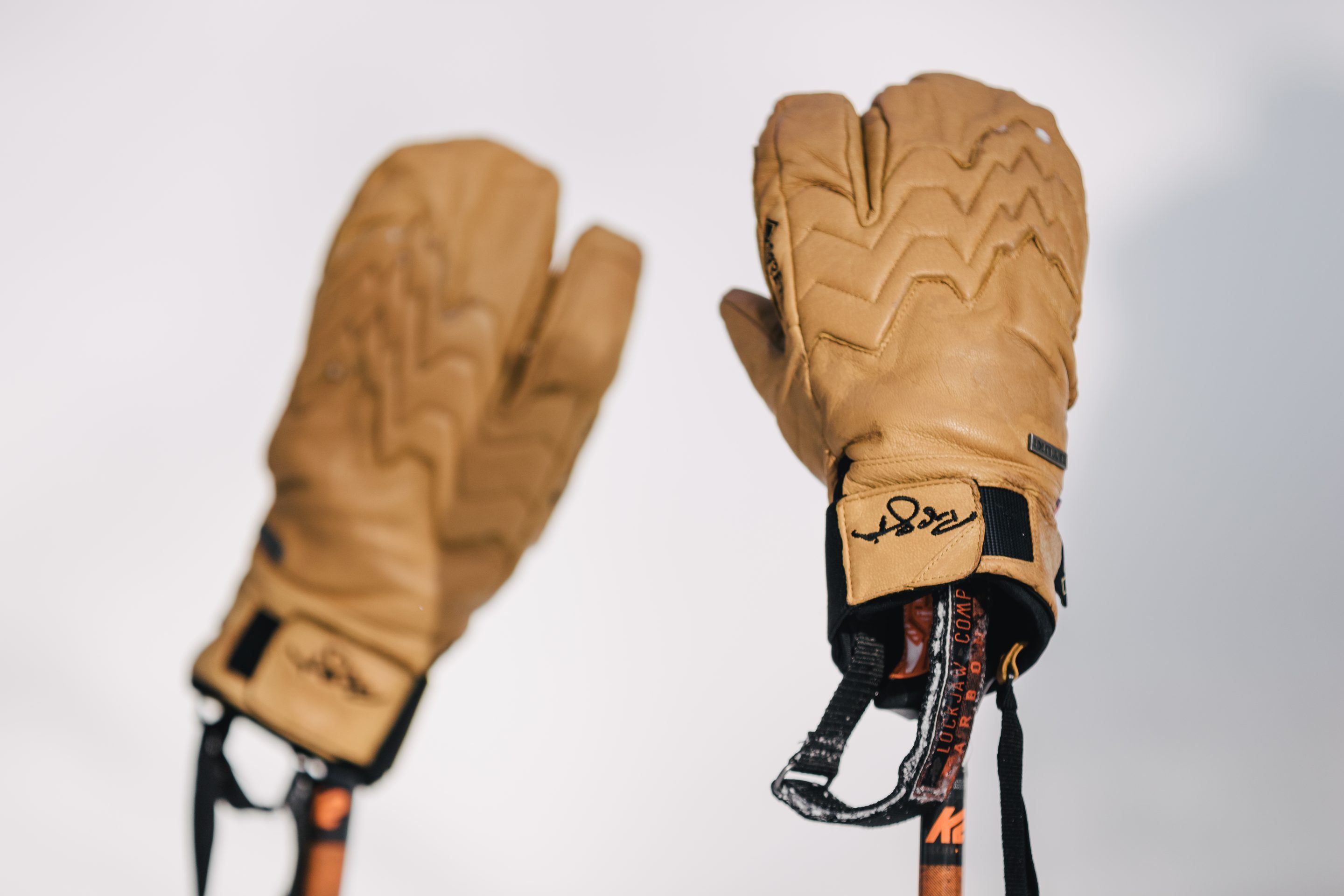 OYUKI: Which of these products will you be skiing in next year and why?
TIM: The new range definitely has some new pieces that I am really stoked about. The new Haru glove and mitt is also one of my favorites for warmer days or when I'm going out for a tour. Less insulation but still decently warm and really breathable.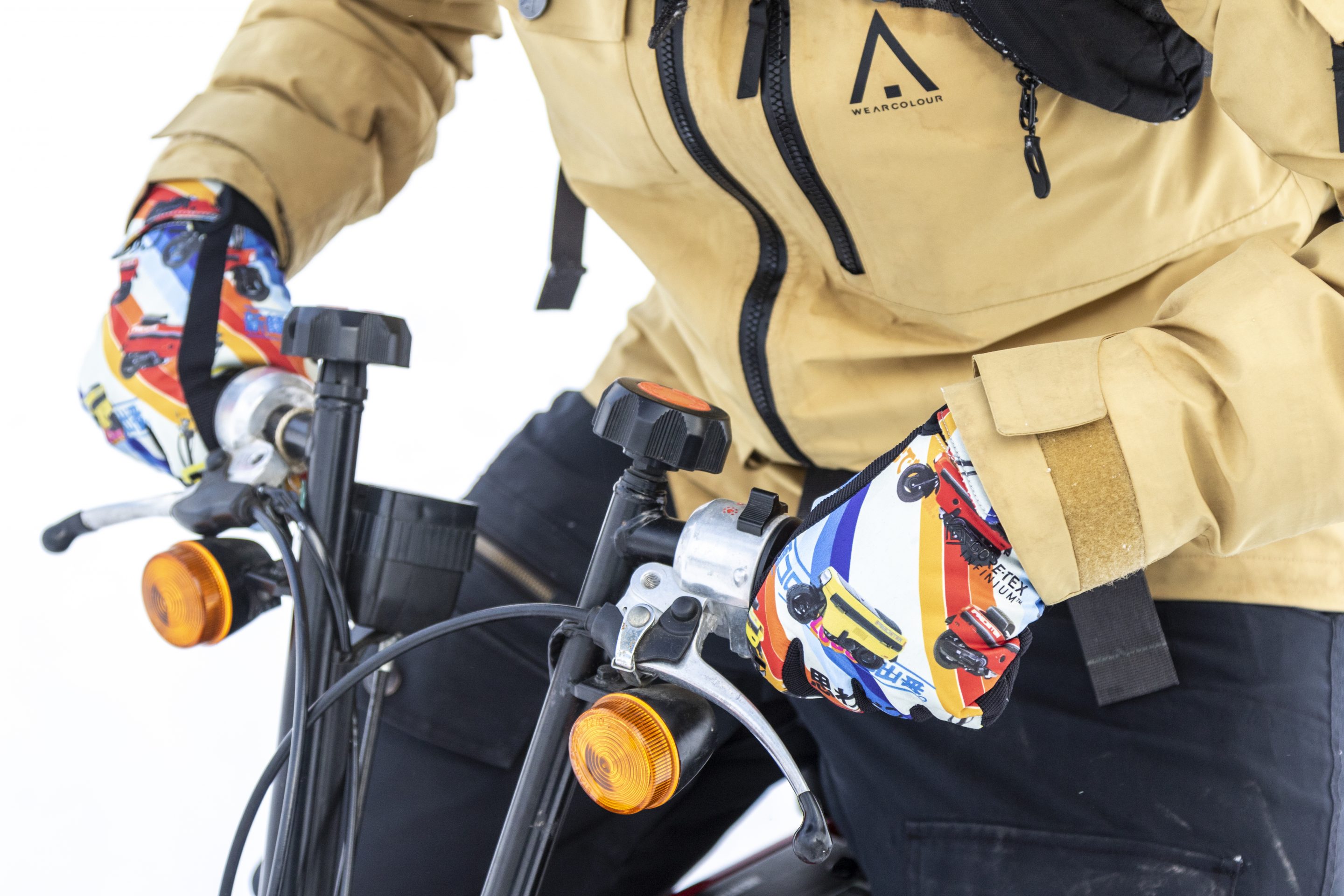 OYUKI: We hear that you will be filming with the Faction Team on their new film which is pretty exciting. Can you tell us anything about the segments you will be involved in?
TIM: Yeah, it's awesome being part of a ski company that puts so much effort into creating content with their team. I will be doing a couple trips for the new Faction movie and actually just got back from two weeks up in Canada filming for that. I have a little break now and then will be heading to France for another Faction shoot. Besides that, I am trying to just get out and ski as much pow as I can before spring fully sets in.
OYUKI: Will we see you in Japan again next year?
TIM: You will definitely be seeing me back in Japan next year. I'm already looking forward to it and might have to stay for a whole month this time!