← BLOG
SEVEN QUESTIONS WITH MAUDE RAYMOND
Every time OYUKI team member and collaborator Maude Raymond visits us in Niseko, she lights the place up with her smile, energy and intrepid skiing style. She's also managed to pour this unique intensity and love for skiing into her pro model, the Maad Mitt, making it the perfect accessory for women who want to take on the whole mountain and look super stylish doing it. Here's a bit more about what Maude's been up to and what she's planning…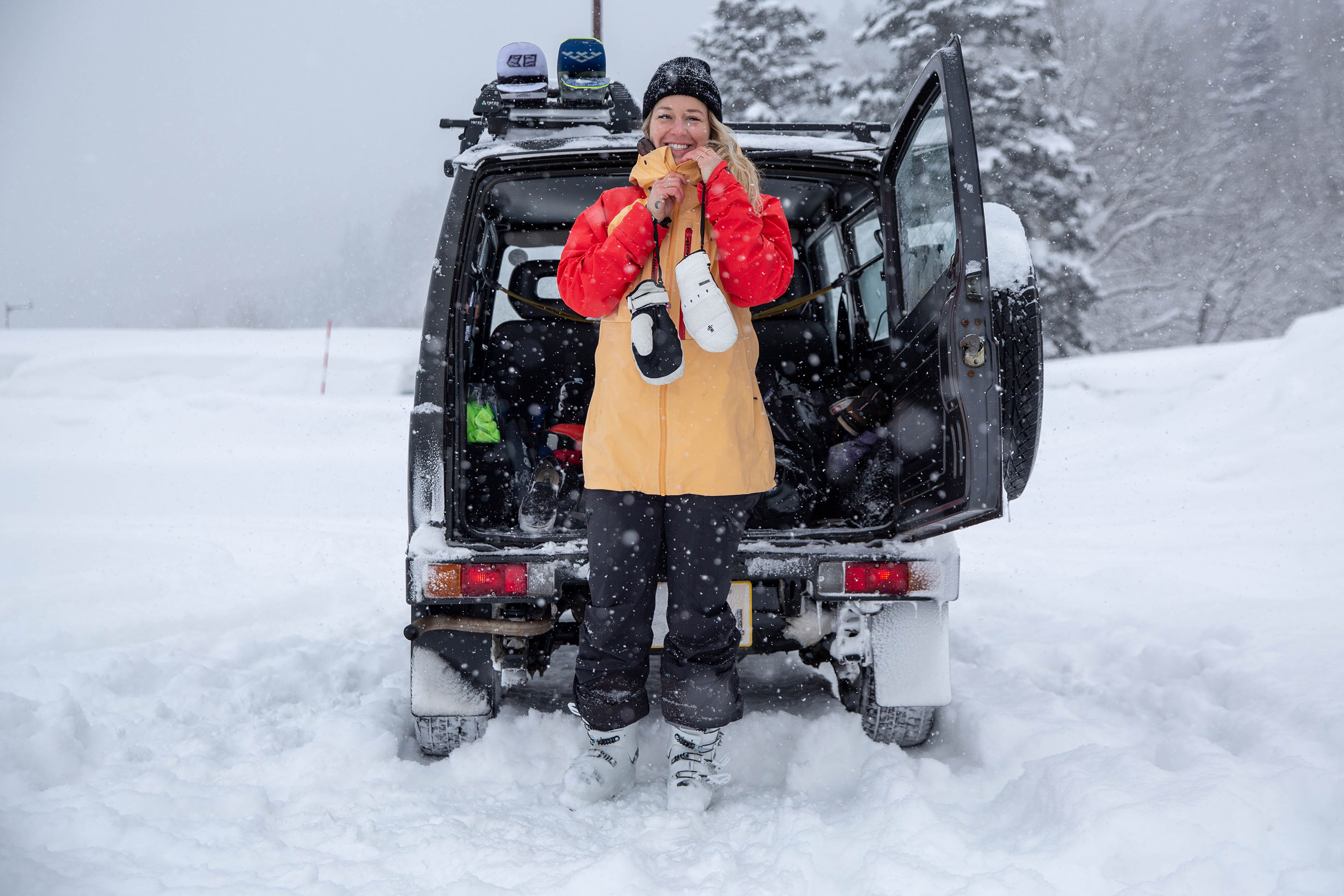 OYUKI:  2018/19 was your fifth trip to Japan. What is it about Japan that keeps bringing you back?
MAUDE: Like the majority of the people who visit Japan, it's about the mix of the culture, the unconditional pow and the sort of terrain we get to ride. Now it is also about visiting the Oyuki fam. Every time I leave Japan I have a new approach on skiing. I want to explore more. I also had an amazing time riding with Wacko and Kassun [Oyuki riders Jackson wells and Toshiya Kasuba]. Last time I was in Japan, I left excited to ride with Kassun more and see Japan through his eyes. I LOVE his style and approach to snowboarding. I want to go back to go on missions with him and collaborate on visions. I want to make it all about feeling and quality imagery. The kind of trip where we experience without saying much but the images say it all.
O: Your latest Maad Mitt has hit the stores! What improvements did you make this time around?
M: Yes! It's super exciting. We made a whole new design this year and I accomplished the goals I had for them so I'm stoked. We changed, added and created new technical features for them and we used Gore Warm technology that makes them a lot warmer, so they are both super warm and comfortable.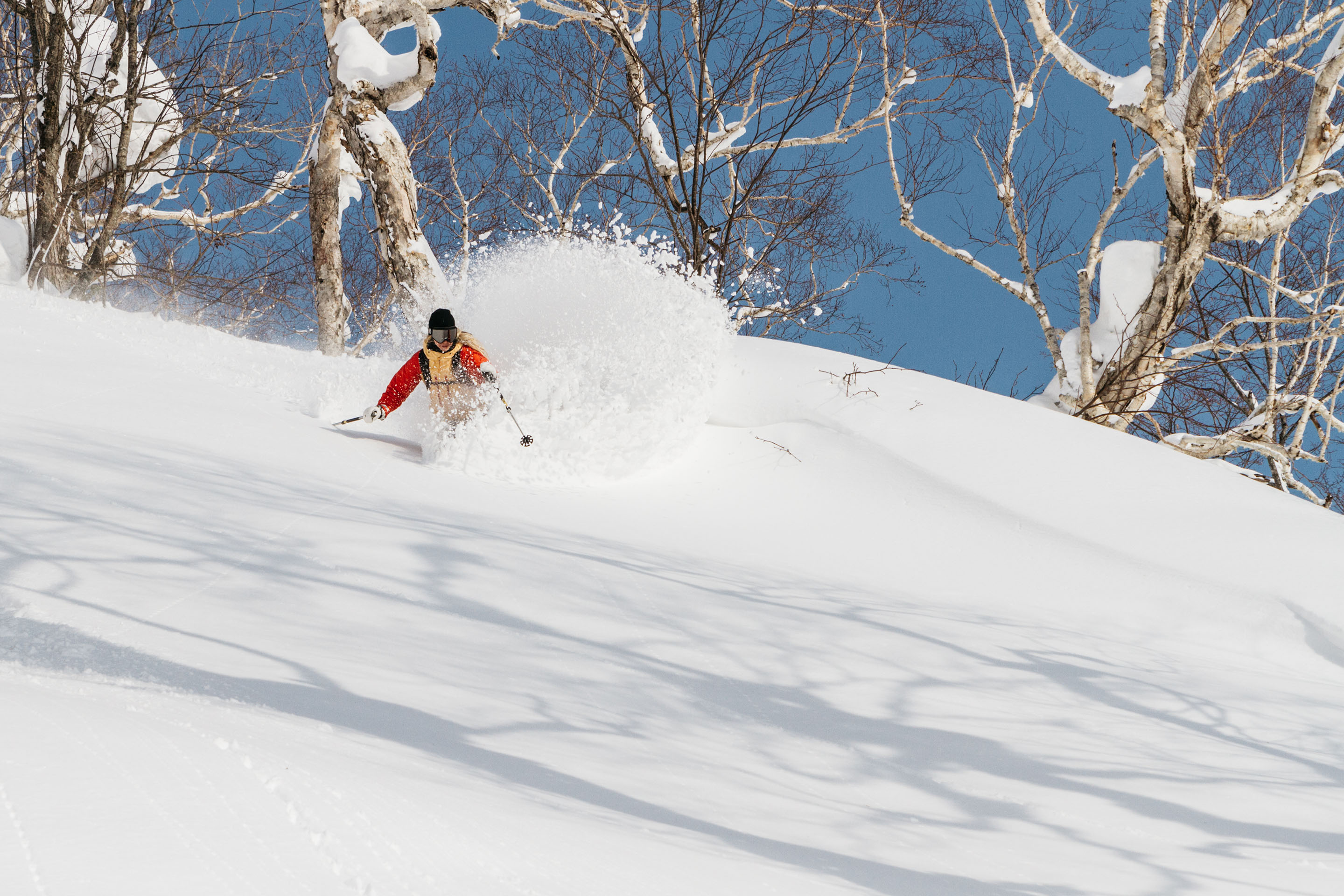 O: What do you like most about collaborating with OYUKI?
I like how they are ready to explore new ideas and find a balanced way to take risks.
M: What is something outside of skiing and work that you love to do and why?
I have been digging surfing so much lately! I started my 'summer' road trip on Vancouver Island end of May and I stayed! That wasn't the plan at all. I wanted to slowly get good at surfing and then I fell in love with Van Island. I also love fall, coffee, big home dinners with friends.. plus hikes, climbing, biking, skating, swimming, taking photos, walking, making food, friends, sunset, sun rise hahaha. So much to love!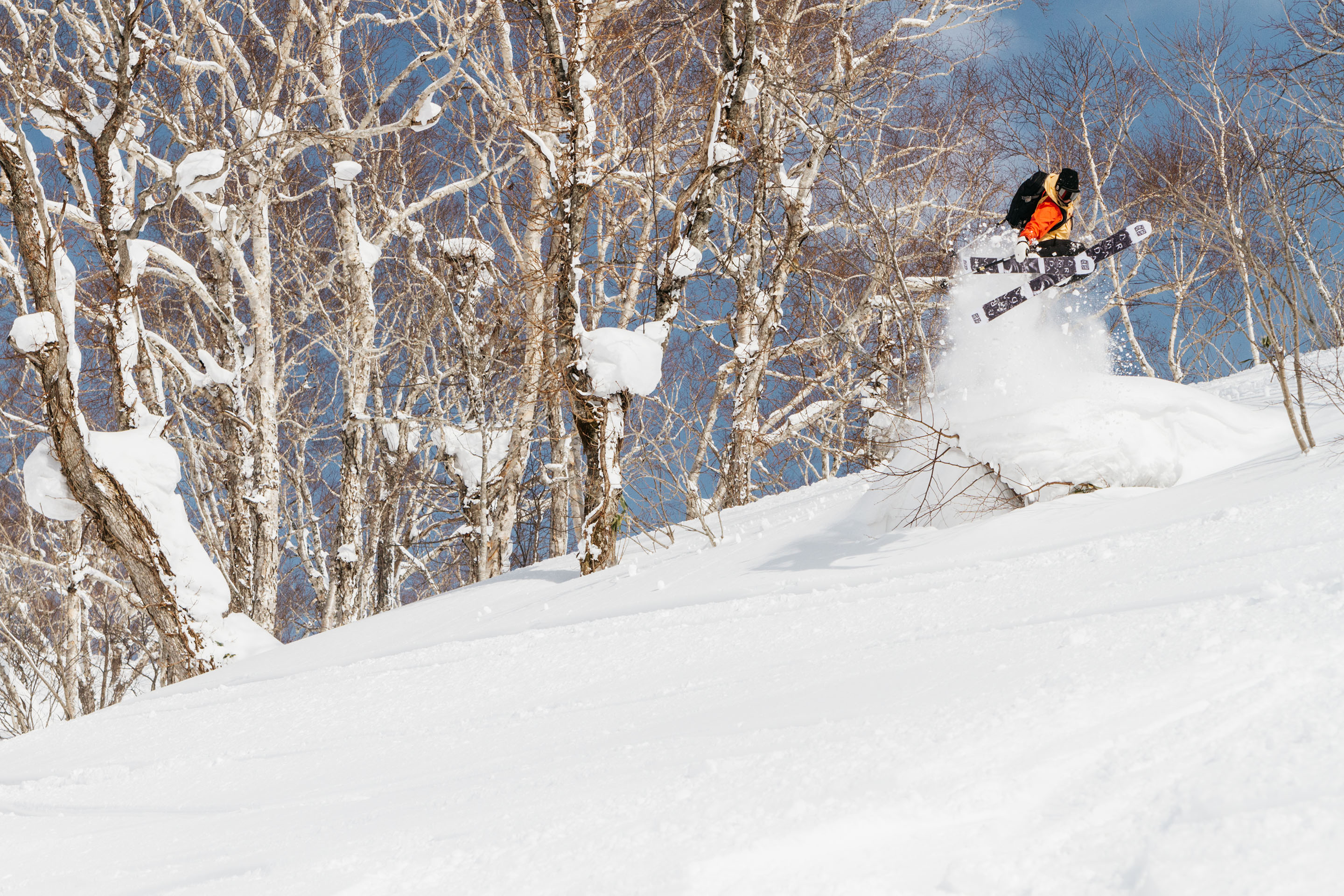 O: Now back to skiing! You have taken a different approach to the sport recently. What are you enjoying about it most these days?
M: Turning. I am enjoying touring, turning and bringing some park tricks to the backcountry. I was forced to deviate my path a bit due to a major injury and it brought me to a whole new world to explore. Possibilities are endless in the backcountry.
O: What can we expect from Maude over the next 12 months?
M: Well to be really honest, living in my van on Van Island wasn't my original plan so it's hard to tell you what to expect for the next year…. though I can tell you what I'm thinking. I would like to be based in BC for the winter, take a quick trip to Japan with Kassun to live in a Van and focus on creating good artistic imagery, then go out to Chamonix to do a quick trip to ski faster and steeper. Create content for companies, better and enjoy myself in the mountains and focus on quality work over quantity. I want to create short feel videos. Simultaneously, I'd like to take online courses either in graphic design or psychology, they would both serve me well and I just love learning
O: Finally, what's the best spin on your name that you've heard? We've heard flight Maude (pronounced Flight Mode), Silent Maude…
M: Hahahaha. Surf Maude, Maudavation, A la Maude, Beast Mode and pretty much all of the modes you can think of lol.